Welcome to the Tygras Wiki!
[
]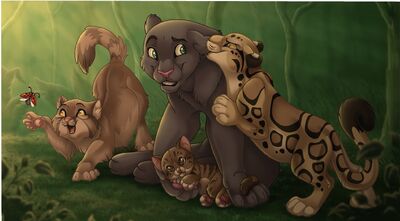 Tygras is a "big cat fantasy game" open to all who want to join! Sign up today!
Well guys, it looks like the site is gone for good. Thanks for all the fun times.
This wiki is now the first thing that comes up when you Google search "tygras", so if you're looking for what happened to the site, I hope you can find some answers here. While Tygras is unfortunately gone, the memories we made are still there and I treasure the time we all spent together! There's a full explanation about why the site went down on the History page, written by the site's owner. Feel free to take a look around the wiki, and let me know if you have anything you'd like to contribute! The wiki is kind of a memorial to the site now, and I'm trying to make it as comprehensive as possible in order to preserve what we have left of it. See you all around <3
- Emeraldheart
About Tygras
[
]
The site doesn't exist anymore, but here's the old description:
Tygras is fun petsite where the aim is to obtain the prettiest Tygras! Tygras is a website for teens/young adults over 13 years of age. The website is owned and run by #1, Homie, and co-administrated by #2, Das-Mimi.
In this game there are 6 different types of cats (Tygras) to collect so far: Pygmies, Ocilynxes, Lymbers, Kyngs, Saebyrs, and Kellechauns.
The game features an extensive breeding system with interesting genetics, and the Tygras feature a stunning array of markings and colors. Items can be bought from different shops to dress them up, and users can interact with each other on the Forums. There is a lively economy and plenty of minigames to play as well. The site has a very tight-knit community and it's very easy to feel at home!
Latest activity
[
]